Are you ready to dive into an exhilarating world of live webcam and sexting entertainment? Look no further! Welcome to my exclusive Telegram webcam account that promises to keep you engaged, entertained, and utterly captivated.
🔥 What I Offer: 🔥
🎥 Live Streams: Immerse yourself in sizzling live streams that cater to your wildest fantasies. As a talented performer I will make your evenings unforgettable.
🌟 Variety of Content: Whether you're in the mood for intimate conversations, dazzling performances, or casual chats, my diverse range of content has something for everyone.
🤩 Interactive Engagement: Engage directly with me through real-time chats, requests, and interactive sessions that put you in control.
🔒 Privacy and Security: Your privacy matters to me. Enjoy the excitement with complete anonymity and a secure platform that ensures your personal information remains confidential.
🎉 Special Events: Get ready for themed events, giveaways, and surprises that add an extra layer of excitement to your experience.
💬 Join Now and Unleash the Fun! 💬
Simply scan the QR code below to access my premium Telegram webcam account and start enjoying the thrill of live entertainment like never before. Don't miss out on the electrifying moments awaiting you!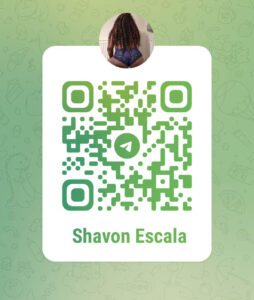 🌐 Connect with me on Telegram today and make every moment count. Your webcam journey begins here!
18+ Only. Please enjoy responsibly.